Happy Birthday David!
No, not *my* David - my *other* David...David Cassidy!

Can you believe David Cassidy turns 57 today? 57!!!

While I think he still looks great, in my mind (and heart) he'll always look like this: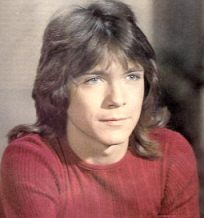 Come on every body, sing along for David...
"Hello world, here's a song that we're singing...come on get happeeeeeee! A whole lotta of lovin' is what we'll be bringin' to make you happeeeee....!"
(I even wrote this post in purple because that's his favorite color - tee hee!)
Labels: Birthdays, Yes - I'm a Dork