American Idol Recap - Week 2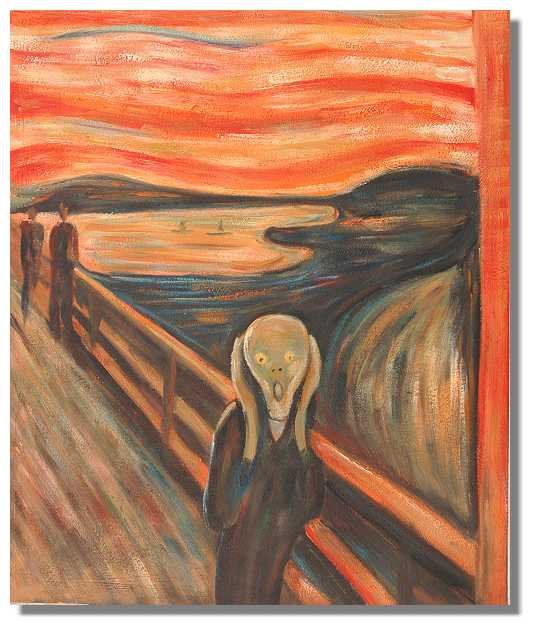 AAAAAAIIIIIIIEEEEEEE!!!
Yeah, so two nights of Beatles music was apparently one night too many for most of the idol wannabes. For the most part the judges and I were totally out of sync. I'm crushed.

Amanda - "Back in the U.S.S.R." - the song is OK, but I thought it was a weird choice, since it seems difficult to sing; Amanda looked very comfortable on stage and totally owned it; she looked good - or maybe I'm getting used to the hair; while her voice was strong I didn't like it. Score: 6
Kristy Lee - "You've Got To Hide Your Love Away" - this song isn't one of my favorites; her voice was strong; she looked pretty, I liked the cowboy boots with the sparkly dress - very cool!; I think the performance was good but boring - but then again, she *is* boring but she redeemed herself from last week's atrocity. Score: 6
David Archuleta - "The Long and Winding Road" - I love this song and he killed it - soooo boring! Yes, yes, yes, his voice was good - big surprise! - but to me it seemed like the child didn't *get* the song. Of course, the reason he didn't get it is because at 17 his "long and winding road" has been, what - a couple of steps? One of the times I disagreed with the judges who have apparently chugged the kool-aid again. Score: 5
Michael - "A Day in the Life" - the mini-version; OK, so Dawg, you cannot take a lyric-intensive 7+ minute song and compress it to less than 2 minutes and not have a train-wreck; he looked good though; his voice was fine but uneven, probably because of the difficulty of the song. Score: 6
[Now - a brief moment to comment on the dumb-azz Paula made of herself (more than usual) when commenting on the non-existent ear monitor thingy in order to *edumacate* us on the inner working of pop music. She dissed Simon and it turns out Michael wasn't even wearing one the things. HA! Can we please fire her now? Please. I think Deborah "used to be Debby but I'm a grown-up now" Gibson would be an adequate replacement. At least she's coherent.]
Brooke - "Here Comes the Sun" - to paraphrase on the classic "she made me like her...I didn't wanna do it, I didn't wanna do it..."; this is another of my favorite Beatles songs and I thought she did a great job - except for the twirl and "Whoo", we could have totally done without that; she looked beautiful (yes I liked the yellow dress, there I said it!) and she sang it the way it should be sung, all goofy happy-like; again the judges and I were apparently watching two different performances.
Score: 7
David Cook - "Day Tripper" - Excellent job! He totally rocked; I don't really like the song, but he made me like it - I'd download this from iTunes!; having said that, he needs to be careful to not become a one-trick pony: ALL ROCK ALL THE TIME; I agree with Simon he's becoming predictable. Score: 8
Carly - "Blackbird" - I have never ever liked this song - until Carly sang it! She was awesome! Loved the vice and performance, hated the shirt - was that a lei attached to it? It doesn't matter, the performance was beautiful. Score: 9
Jason - "Michelle" - great song, fits his personality; his voice was sweet, but it wasn't his best - it doesn't matter though because he's adorable and most everyone else sucked, so he's safe. Score: 7
Syesha - "Yesterday" - I was dreading someone would sing this, it has been so *done*; again in disagreement with the judges I didn't like the performance; some parts when she was singing the high notes her voice was so thin, almost like she was snorting helium; she did look pretty though. Score: 4
Chikezie - "I've Just Seen a Face" - OK, I had never heard this song and I have no idea what was going on there; I didn't like the song, I didn't like the performance it went from boring to bizarre; as always his voice was good, but...no. Score: 5
Ramiele - "I Should've Known Better" - I really like this song and was glad she was doing a more upbeat number; she looked cute; her voice wasn't that good, but better than she's been - where oh where has the Ramiele that soared with "You Don't Have to Say You Love Me" a few weeks ago gone? Score: 5
Wishes and Predictions:
Who do I want to see leave? David Archuleta, I'm sorry, he annoys me
Who do I think is going to leave? Chikezie
Let's see what happens next week...
Labels: American Idol