The Lola Shuffle - The "Good Friday" Edition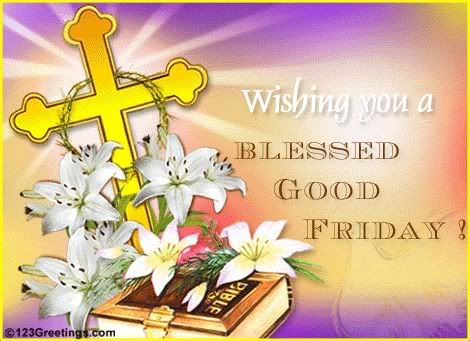 image source
Wow! Doing the Lola Shuffle on Good Friday! I realize I've done a couple of these already and I never made the connection of music and Good Friday before today.

When I was growing up I was raised by my beloved, very Catholic, very old-school , very pre-Vatican II, Spanish grandmother. This meant that on Good Friday not only was there no meat - there was also no TV, no playing, and no music - there was pretty much no fun at all, because well, Jesus Christ died for us that day and the least we could do was be miserable.

You can imagine what that was like for a kid all day at home on vacation from school who loved TV! It was awful. It was made worse because, while we couldn't listen to music, my grandmother would turn all the radios in the house to one of the local Cuban radio stations who on Good Friday would only air the reading of the
Sermon of the Seven Words
on a continuous loop - all day. So my grandmother, and therefore I, would listen to it ALL DAY, EVERYWHERE.

But that was then and this is now. Today Lola shuffles and I'm pretty sure Jesus is cool with that.

Movin' On - Elliott Yamin
Love Affair - Erasure
Behind the Wall - Tracy Chapman
Rock and Roll Dreams - Meatloaf (By the way did anyone see Meatloaf last Monday on the awesomest episode of "House" ever? He wasn't in the main story, but he was good...)
Get the Party Started - P!nk (Sorry Abi! - that's what I called my grandmother)
When I Come Around - Green Day
Babe - Styx
I Kissed a Girl - Katy Perry (Yeah, Lola seems intent on giving Abi a hard time today...)
Don't Stop - Fleetwood Mac
Clumsy - Fergie
I hope everyone has a wonderful weekend. If you celebrate Easter, then have a blessed, happy holiday. I hope you get lots of easter candy, and remember - always, always, always, eat the chocolate bunny ears first!
Labels: family, Holidays, Memories...light the corners my mind, music, The Lola Shuffle, Traditions